Client Story
50% faster client fulfillment process
F1 Information Technologies, Inc., identified gaps in process communication and handoffs between departments and systems. With our process improvement solutions, F1IT saw improvement in process efficiency, leading to a 50% faster client fulfillment process.
Resulted in more sales
Fewer resources and time spent
Removed Internal Silos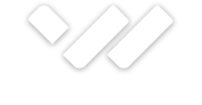 Client Story
I got a system in 24 hours
Drew needed a way to reach potential clients quickly and consistently. We were able to help Drew solve his problem in 24 hours.
Schedule Your Discovery Call Today!