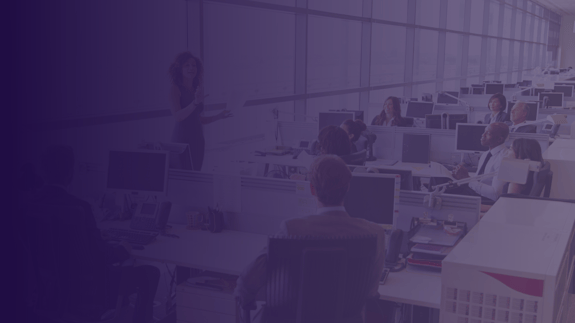 Turn processes and platforms into full solutions that streamline digital operations.
Leverage a Holistic Approach
360 Degree Optimization
Visibility
Change your lens to drive informed decisions and achieve success with increased visibility.
Data
Discover the truth and repair your fragmented data to overcome chaos with absolute clarity.
Process
It's not you! Remove the bottlenecks, automate, and streamline your workflow for optimal performance.
Platforms
Make your resources work for you by integrating and aligning your databases and platforms to deliver results.
User Experience
First impressions are everything. Empower users and wow your customers to make a lasting impact.
Enablement
Enable your people. Create clearly defined directions that drive increased productivity and results.
01

Overview

02

Departments

03

Industries

04

Platforms

05

Job Role
Systemize your work— accomplish more.
Collaborate with our team of specialists to evaluate, resolve, execute, and educate, in order to fuel boundless expansion and influence through strategic procedures, data analysis, cutting-edge technology, and empowerment techniques.
Don't leave your co-workers hanging!
At Processology, we provide comprehensive solutions including processes, platforms, handoff solutions, and more, tailored for every team. Help us spread the word and witness the impactful results across your entire organization.
Dominate your industry.
We empower service providers, software companies, public sector entities, educational institutions, and nonprofits to excel in their industries by streamlining operations and optimizing their platforms for maximum efficiency and success.
Don't let technology be the excuse.
Don't allow technology to hinder your progress. Entrust us with the task of optimizing your digital operations and driving success through the seamless integration and deployment of groundbreaking technology.
Solutions everyone can count on.
We never leave anyone behind. Our projects are meticulously crafted to take into account every individual involved in the process, from the top-level executives and department heads to the dedicated management team and the hardworking staff on the front lines.
TRUSTED BY 100+ GLOBAL COMPANIES
Businesses from all corners of the globe have placed their trust in us to shape innovative digital strategies that deliver purposeful outcomes meticulously.
Start Building Your Future.
Uncover the tremendous potential of our innovative Process Centered—Growth focused strategy, enabling your organization to conquer obstacles and flourish with clear purpose and unwavering clarity.