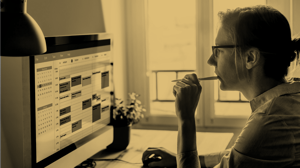 Need a HubSpot Admin?
Bolt on our team of HubSpot experts to function as your fractional admin to save time, money, and frustration.
Flat monthly rate
No contract
No commitment
Cancel anytime
TRUSTED BY 100+ GLOBAL COMPANIES
Businesses from all corners of the globe have placed their trust in us to shape innovative digital strategies that deliver purposeful outcomes meticulously.
Navigating the unknown can be challenging
Achieve faster and more effective results with...
Trusted Talent
Get access to highly skilled HubSpot professionals who have extensive knowledge of the platform. Bid farewell to the frustration of searching for skilled talent.
Fast Turnaround
Super speedy delivery. The majority of tasks are accomplished within 72 business hours or quicker.
A plan for everyone
Easily adjust your resources at any time without any long-term obligations or commitments. Our flexible plans are designed to accommodate unpredictable workloads, providing you with the scalability you need.
How it works
Simplified for your convenience
Each and every delivery cycle connects you directly to a seasoned HubSpot specialist. Through our extended engagement, you'll learn about your business to provide valuable suggestions to achieve your goals with HubSpot.
Send an unlimited number of tasks for our experts to complete as they come up.
With access to your own client portal, you'll always be in the loop of your tasks.
Once we've completed the task, you'll be notified with a detailed video.
Not sure what's next? That's what consultation sessions are for to guide you!
Client Portal
Stay informed and stay connected all in one place.
Stay in control with your own client portal, where you can seamlessly schedule consultations, effortlessly submit tasks, easily track progress, and effectively communicate with our team.
Trusted by HubSpot
We're Official HubSpot Certified Experts
Through our advanced HubSpot training and accomplishments, we have been trusted by HubSpot to hold an official partnership.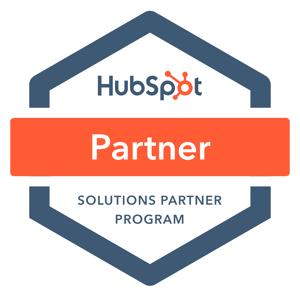 Pricing
Select Your Plan
No commitment. No contracts. Cancel anytime.
Basic
$750/mo
For teams looking to gain momentum.
Consultation (1 session)
Up to 3 tasks monthly
Submit unlimited task requests
Duo
$1,500/mo
For teams looking to advance.
Consultation (2 sessions)
2 active tasks at a time
Submit unlimited task requests
Monthly task action plan
Bulk deduplication
Recommended
Team
$2,500/mo
For teams looking to accelerate.
Consultation (3 sessions)
3 active tasks at a time
Submit unlimited task requests
Monthly task action plan
Bulk deduplication
Programmable Automation (Ops Hub)
Emergency Priority (1 task monthly)
FAQs
Frequently Asked Questions
Why is this better than hiring in-house?
Great question! Let's start with the annual expense for hiring a senior-level HubSpot Admin on a full-time basis. These days that can surpass $100,000, not including the additional benefits.
Furthermore, there might be instances where you don't have enough tasks to keep them occupied all the time, resulting in paying for unutilized time.

We also offer other services well beyond just HubSpot Admin services like process improvement, documentation, training, and full custom projects, which allows us to support you beyond HubSpot Admin services.
What does the first 30 days look like?
You can review our game plan for the first 30 days.
What tasks are available for request?
Please note that we offer a range of services from full CRM onboarding and optimization, to process improvement and enablement.
The HubSpot Fractional Admin (HFA) service is limited to the tasks listed in the following Scope of Work.
What does "unlimited" really mean?
You have the freedom to submit as many task requests as you want. Think of it as creating a backlog of tasks for future implementation.
The only restrictions are the maximum number of tasks that can be delivered in your current billing cycle (3 for Basic subscribers) and the number of tasks that can be worked on simultaneously (2 or 3), which are determined by your subscription plan.
What is a monthly task action plan?
Seven days prior to your subscription renewal, our team will reach out to you via email with the following question:

"As we look forward to the coming month, we want to understand the key challenges you're currently encountering in your business operations. How can we assist you in overcoming these obstacles through the power of HubSpot?"

When answers are received:


We will analyze your answers
We will brainstorm solutions
We will create and send you a list of recommended task suggestions to help you resolve these issues.
If approved, you can simply add the task to your list in your client portal.

This simple step will give us an action plan for the next month.
What does active tasks at a time mean?
In order to proceed with the next tasks in your "Accepted" stage queue, we require your confirmation to mark the tasks in the "Pending Approval" stage as "Complete."
Once it is approved, we start working on the next one.
Depending on your plan, we may work on multiple tasks at the same time, up to 2 or 3 for Duo and Team Plans.
How do I submit tasks?
To initiate task requests, simply fill out the intake form on your client portal.
No need to worry if you're uncertain about the accuracy of your submission. We meticulously evaluate each task to ensure a clear understanding of your goals.
For further details, please visit this article.
Do you offer a free trial?
No.
For this type of service, free trials are not the most effective way to build a relationship.
However, we don't require a contract or commitment, and you can cancel anytime.
How long does it take to deliver tasks?
Our goal is to deliver tasks for your review within 3 business days from the moment we start working on them.
Each task will be accompanied by a time estimation as we prioritize and assess it.
While tasks that are more customized or complex may require additional time.
How do you communicate results?
We will engage in direct communication through the client portal, providing detailed descriptions and/or loom videos for your review and approval.