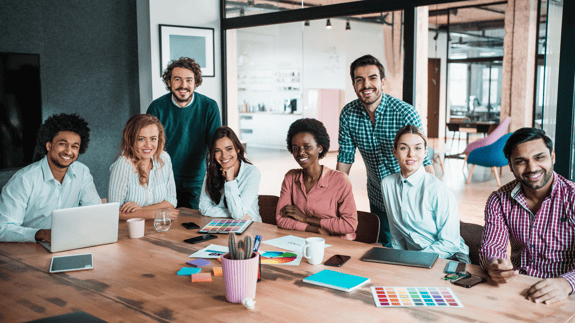 Help change the world one
Join our team of creative people to build the future of business optimization and enablement.
Working with us
Testing the boundaries of limitation.
Join Processology to push the boundaries of what seems impossible. Our team has an insatiable appetite for problem-solving and innovation.
TOUCH
Mission
Mission
To create a world where everyone has the direction and tools needed to overcome limitations and thrive.
TOUCH
Vision
Vision
To become the undeniable choice for companies seeking to optimize operations and drive growth through unified processes and technology.
TOUCH
Manifesto
Manifesto
To equip organizations with the guidance, platforms, and resources needed to scale and operate more efficiently.
How work should be
Mix it up a little.
Adapt your work style to the evolving times! Choose to work remotely or in the office, wherever you feel most creative and inspiring today.
What it's like
Directly From Our Team
"I have had the opportunity to help and connect with great people around the world. The work that we do at Processology realizes visions, improves lives, and inspires innovation. I'm happy to be a part of something exciting and forward-thinking."
"The work culture at Processology is extremely professional and systematic. Team members are supportive, and everyone maintains a healthy environment, which in return increases productivity as well. In detail, guidance and training by seniors helped smooth the process of work."
Join Our Team
Imagine What We Can Accomplish Together.
No Current Openings
We are always looking for our next addition to the team. Feel free to send your resume to hr@processology.net, and we will consider you once a position opens up.
Start Building Your Future.
Uncover the tremendous potential of our innovative Process Centered—Growth focused strategy, enabling your organization to conquer obstacles and flourish with clear purpose and unwavering clarity.